Large window drapes impose a great deal of awe. It is extremely important that this detail is utilized correctly.
The two story window was draped with valances and long drapery panels.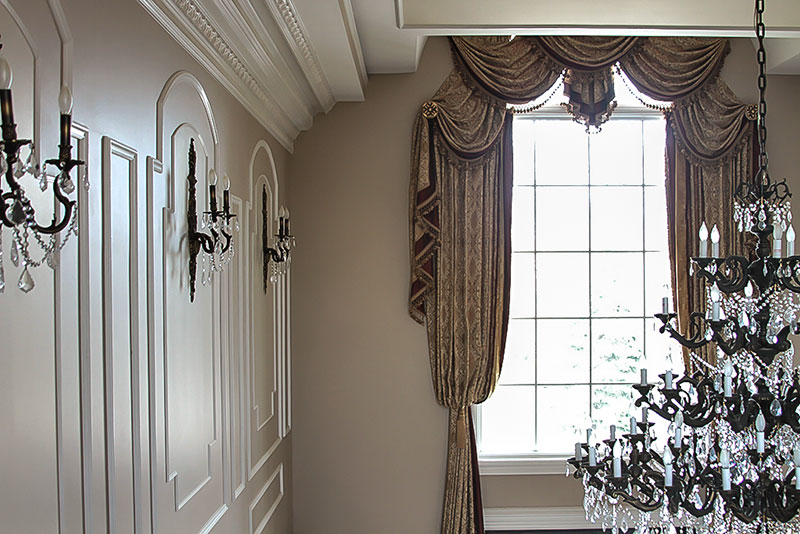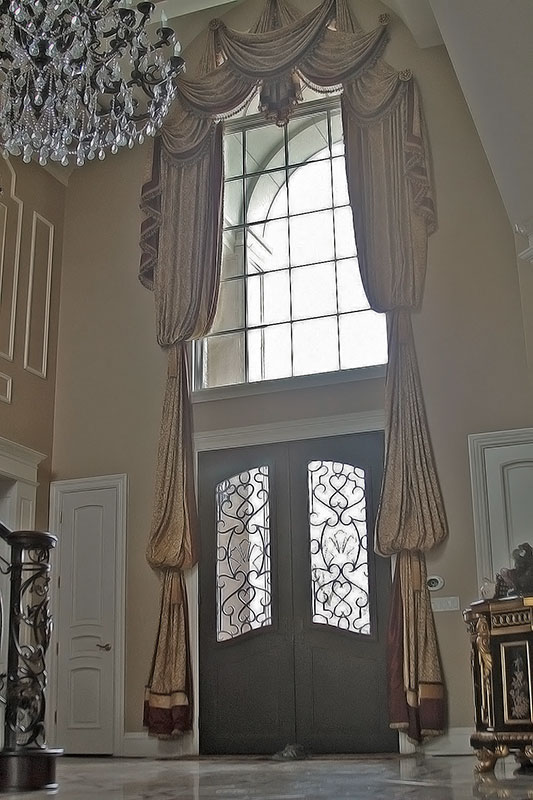 The large scope of the project demanded high quality craftsmanship for any discrepancies would have been projected immensely on a large window.
Large Curved Window Treatment
Custom made large window treatments for a beautiful home in Oak Brook, IL.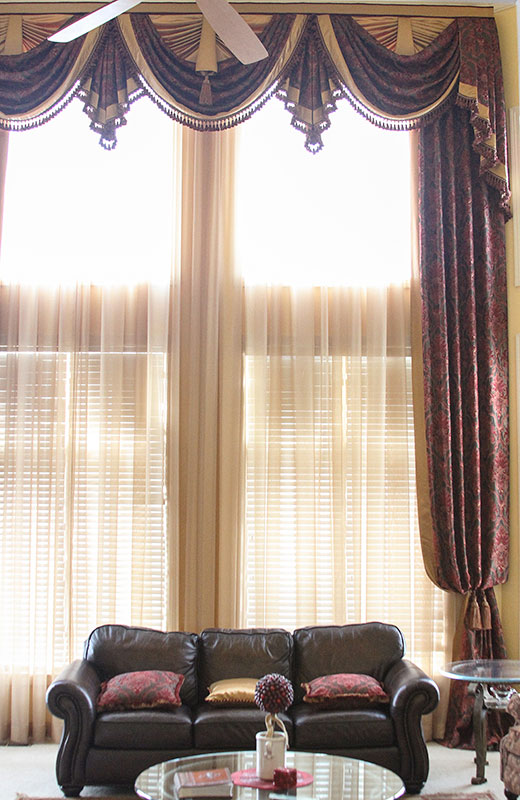 Custom Drapery Workroom's experience has allowed for the creation of beautifully designed drapery that adequately complemented these large windows. 
Custom Tall Window Treatments
Tall Window Treatments in Northbrook, Illinois. Beautiful custom drapes and unique design for the large space.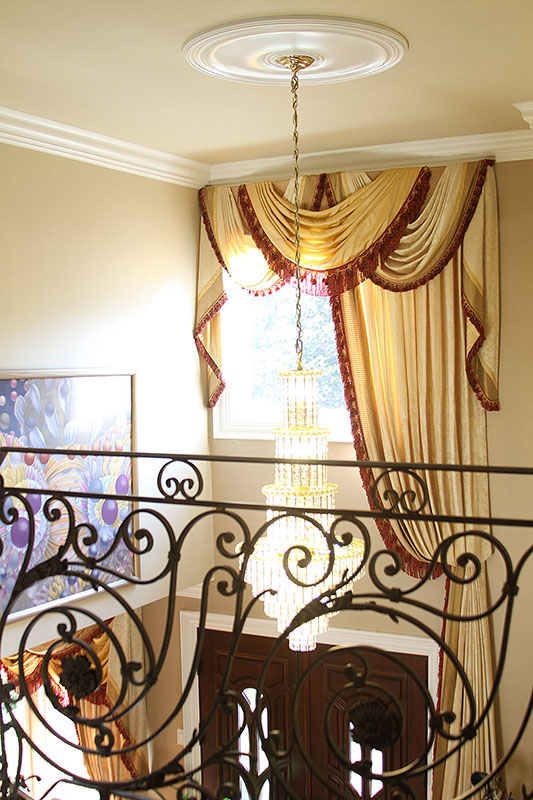 Leave your name and email below along with what you are looking for in the message box. Or leave a voicemail at 630-652-9999.